This page presents our tables collection made in collaboration with great artists of the Second Empire, and adorned with a meticulous, delicate decoration of porcelain marqueted flowers, a technic developped by the talented Julien-Nicolas Rivart.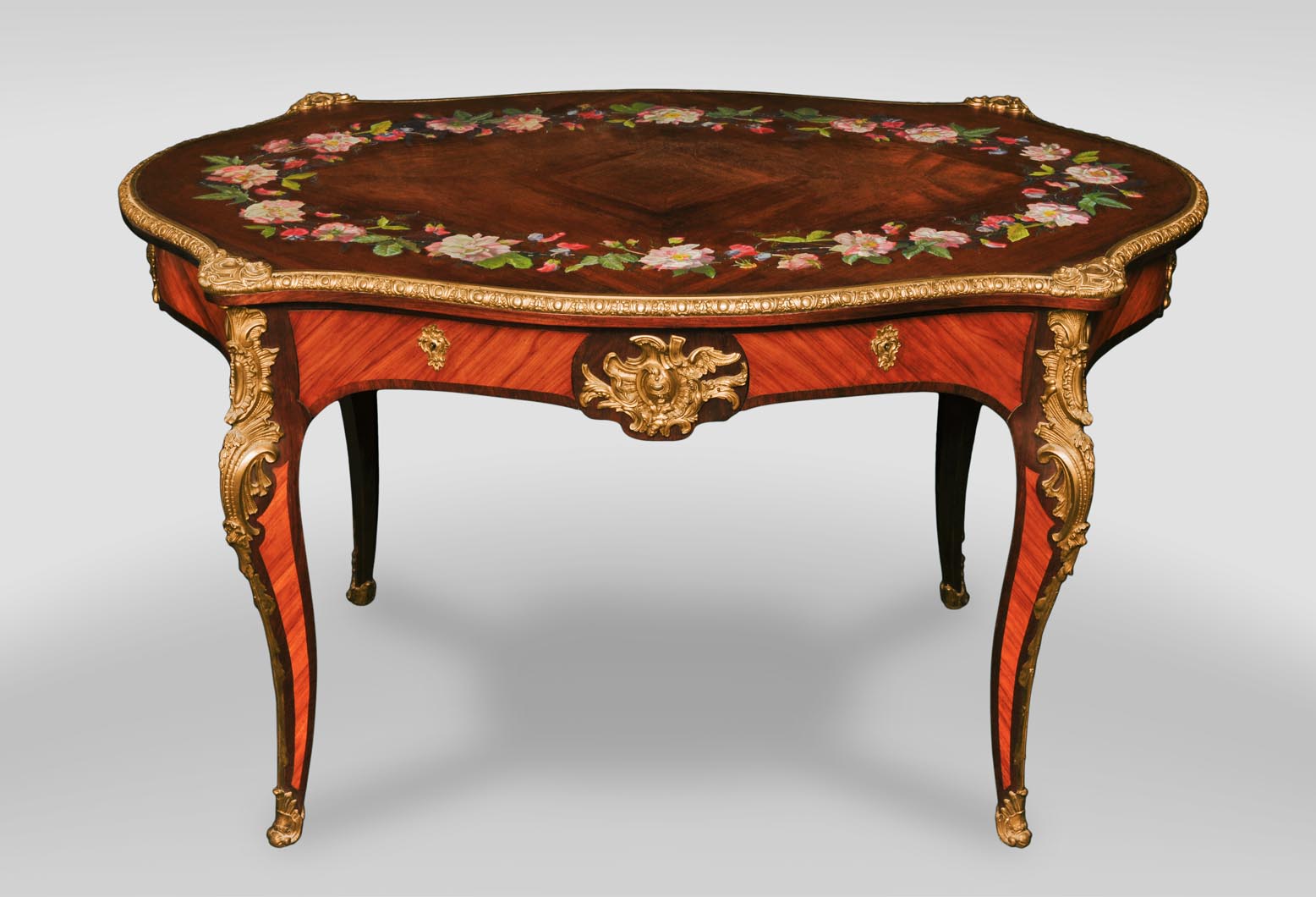 Materials : Rosewood, gilt bronze, porcelain marquetry.
Localisation : France, between 1850 and 1867
Dimensions : H : 74 cm, L : 126 cm, P : 36 cm
Louis XV style Rosewood Table
Characteristical of Julien-Nicolas Rivart's production, this Louis XV style table is adorned with inlays of porcelain flowers on the shelf, and gild bronzes in the rococo style on the belt and on the curved feet.
The base is also presenting a refined marquetry decoration, with differen shades of wooden veneer.
Porcelain marquetry of a peonies crown
The naturalism of peonies flush on the wood surface gives this piece of furniture a great elegance, demonstrating all the skill of the artist, who resorts to a virtuoso technique of ornamentation, of extremely delicate implementation. The finest foliage, made of dyed resin, ensures an elegant connection between the different pieces of porcelain.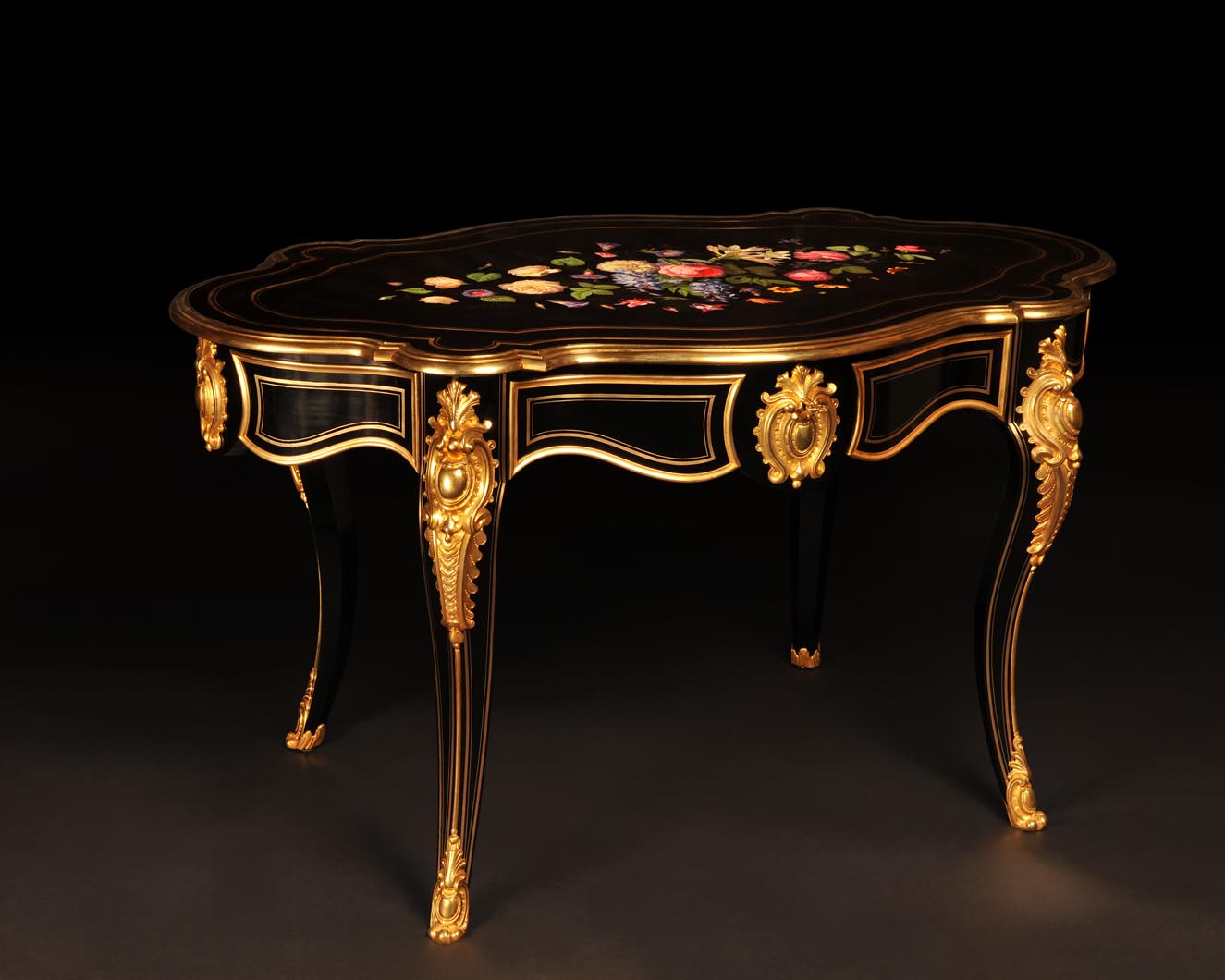 Materials : Pear wood, copper, gilt-bronze, porcelain marquetry.
Localisation : France, between 1850 and 1867
Dimensions : H : 77 cm, L : 138 cm, P : 85 cm
Louis XV table in ebonized pear wood
This superb violin-shaped table in the Louis XV style was decorated with porcelain marquetry by Julien-Nicolas Rivart. The depth of the black color of the wood highlights the precious quality of the colors used for the central motif, also enlightened by the gild brass elements adorning the table's base and featuring shells in the purest rococo taste.
Porcelain marquetry of a flower bouquet
Our table's shelf is adorned with a bouquet presenting a great variety of flowers (coreopsis, oleanders, violets, roses, etc.), made out of painted porcelain marquetry, according to the Rivart process.
The artist was especially attentive to the rendering of each flower that was delicately designed without repetition, accentuating the great naturalism of the composition and giving the impression of a real bouquet of flowers set upon the table. The inlay of the porcelain pieces, notably for the leaves, is directly inspired by Florentine hardstone marquetry and this technique heightens the realistic aspect of the motifs while creating a striking contrast between the different shades of light and dark.
Rivart made several tables decorated using porcelain marquetry and this piece owes its great originality to the motif of a bouquet placed on the center of a table that is large in size. This piece differs from other tables by Rivart where garlands of flowers run along the top, as it is the case on the table previously introduced.
120 rue des Rosiers 93400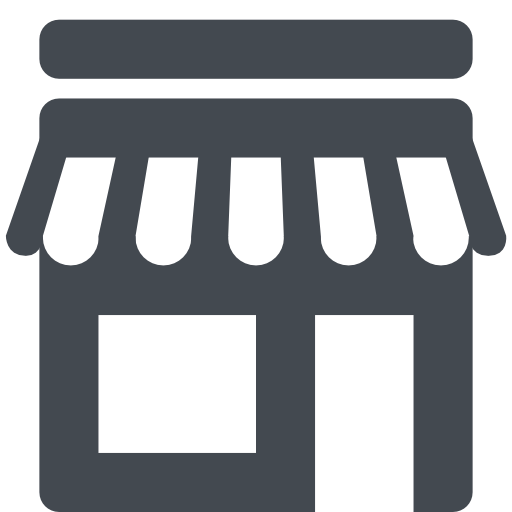 +33 (0)6 60 62 61 90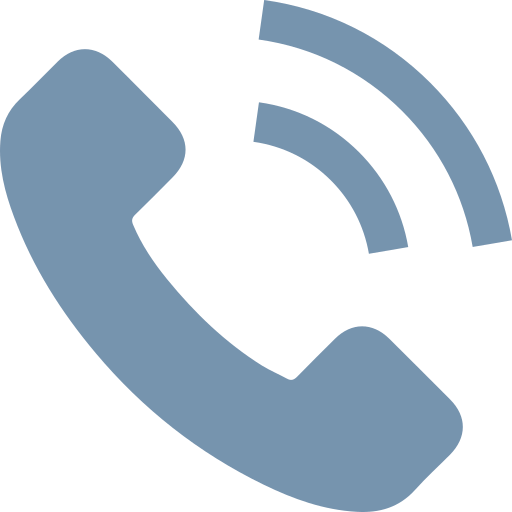 contact@marcmaison.com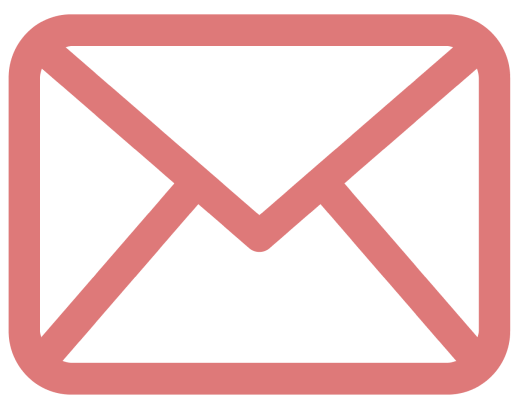 Copyright © Marc Maison | 2021